GX™ SULPHUR GRANULATION PROCESS
To meet increasingly stringent standards imposed by both environ­mental considerations and customer preferences, Enersul lead the way with it's new generation of a Sulphur forming process known as the Enersul GX™ granulation process.
The GX™ Process
The Enersul GX™ granulation process uses a size enlargement process to transform molten Sulphur into dense spherical solid granules. Small particles of Sulphur (seed) are sprayed and coated with molten Sulphur as the product moves through a rotating drum. Each applied layer is cooled to solidification before another coat of molten Sulphur is applied. With repeated application, bonding and then cooling of successive coats, the seeds increase in volume and weight until they reach the desired granule size, between 2 to 6 mm in diameter.

---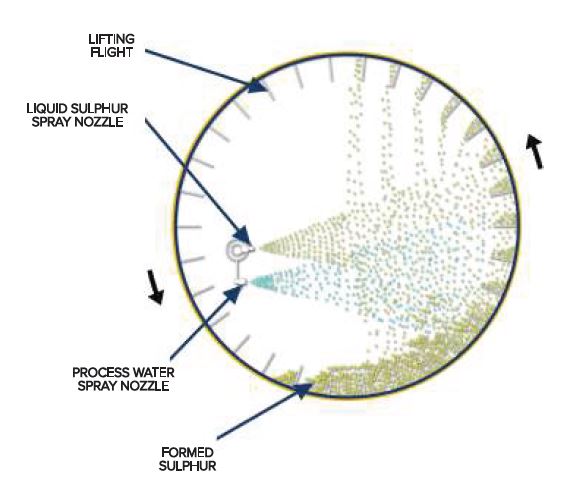 ---
Liquid sulphur stored in the tank is pumped into the stack, cyclone scrubber and granulation drum.
Using our proprietary drum, spray nozzles and PLC controls, the sulfur is formed into pearls and enlarged into granules.
These granules are continuous sprayed with liquid sulphur until they enlarge to product sized material ranging 2-6mm in size.
---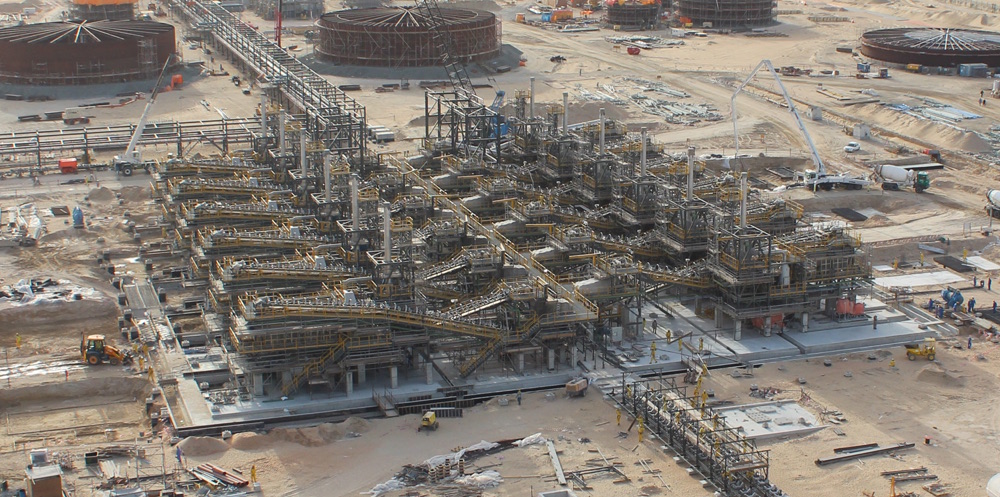 ---
---
---
---
The GX™ Product Family
Enersul has created a line of GX™ Granulators to meet the every growing needs of our customers. Starting with the GXM1™, then adding the GMX1 NEXGEN™ (Next Generation) and the first and only portable and module sulfur forming unit in the GXM3!™
---
---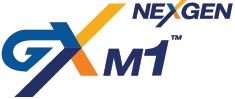 Length: 17.0m
Width: 11.0m
Height: 7.3m
165 kW Connected
139 kW Operating
2 bar g-98 kg/hr Steam
2.7-3.0 m3/h Water
Length: 35.6m
Width: 11.0m
Height: 8.5m
177.6 kW Connected
142 kW Operating
4 bar g-35 kg/hr Steam
2.5-2.75 m3/h Water
Length: 11.5-14.3m
Width: 4.9m
Height: 8.5m
64 kW Connected
55 kW Connected
4 bar g-100 kg/hr Steam
0.9-1.1 m3/h Water