---
Enersul - A Marmon | Berkshire Hathaway Company
Enersul is part of the Marmon Holdings Inc, a Berkshire Hathaway company comprised of 11 groups and more than 100 autonomous business with a total annual revenue of $10 billion.  Marmon's 20,000+ team members serve diverse industries and markets worldwide.
Berkshire Hathaway Inc. is an American multinational conglomerate holding company headquartered in Omaha, Nebraska, United States, that oversees and manages a number of subsidiary companies.  Typically ranked in the TOP 10 largest companies in the world has annual revenues greater than $346 billion, trades on the NYSE and lead by Warren Buffet.
Our History
Enersul is a company with a history of continuously leading development. Since our beginning as Alberta-based Vennard & Ellithorpe Ltd. in the early 1950s, Enersul Limited Partnership has grown to become a worldwide technological leader in the handling and processing of sulphur.
Over the years we have offered a full range of integrated services to the Sulphur industry. We touch on both production and consumption through operating services, products, and technologies which we distribute to the Sulphur industry around the globe.
Enersul now supplies Sulphur forming and handling capabilities for gas plants and oil refineries from Canada to the Caribbean, the Middle East, Europe, South Africa, Asia and the Former Soviet Union. Enersul Operations, which provides the management expertise for all phases of Sulphur processing operation contracts and Enersul Technologies, offering a complete line of sulphur processing equipment.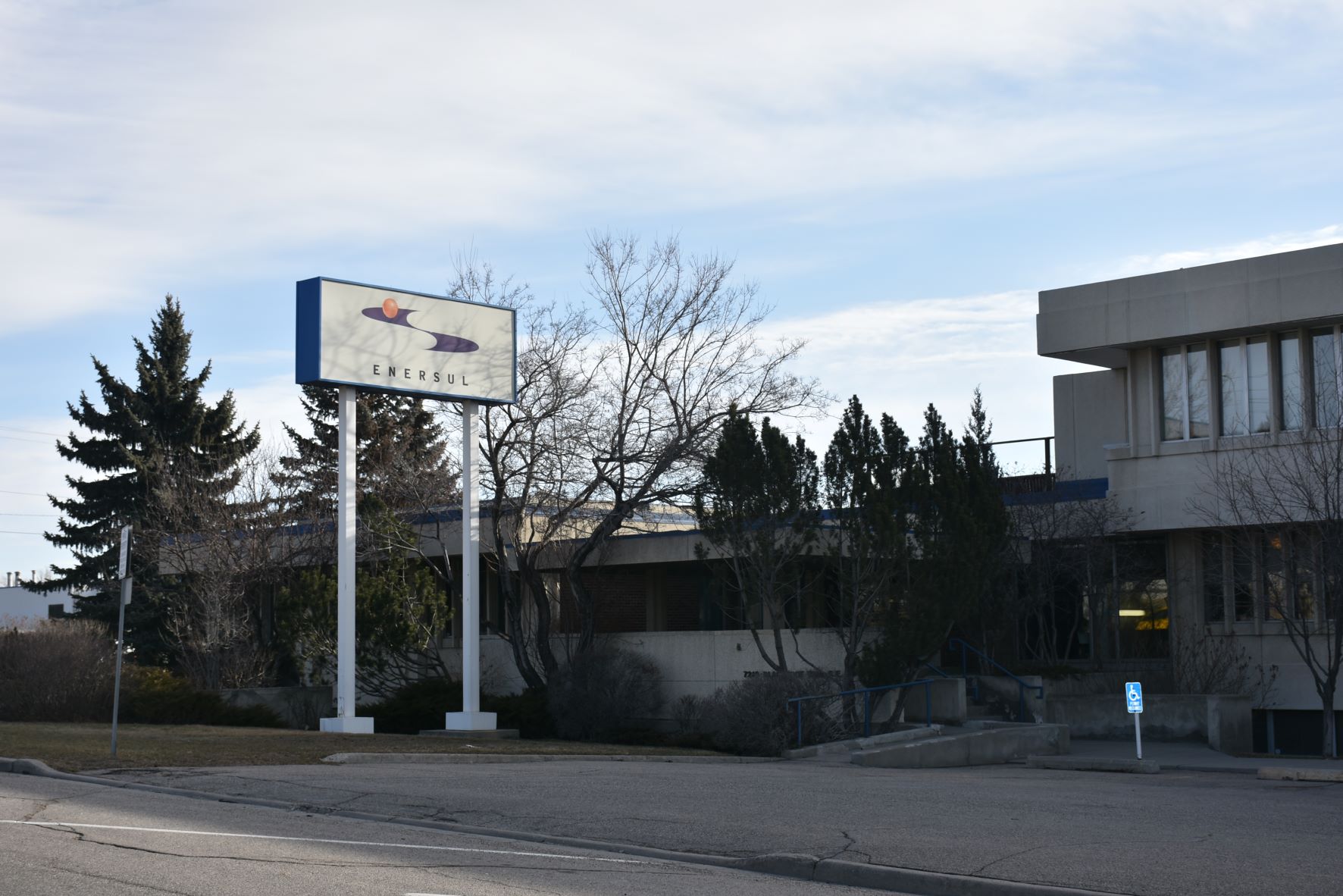 Important Dates in Enersul's History
2017 - Enersul introduces the STS™ Safefoam Transfer System.
2017 - Enersul introduces the MODEX™ Modular remelting unit.
2016 - Enersul introduces the new WetPrill™ 2000 Sulphur wet forming unit
2013 - Enersul introduces the new mini WetPrill™ Sulphur wet forming unit.
2011 - Awarded Equipment Supply Contracts for 24 of it's patented GX

M

1™ granulation units.
2008-2009 - Berkshire Hathaway announces purchases 60% of Enersul's parent company, the Marmon Group.
2008 - Enersul introduces the GX

M

3™ sulphur granulation unit.
December 2005 - Enersul Limited Partnership awarded contract to provide 11 GX

M

1™ granulators for the Qatar Gas Common Sulphur Project.
2005 - Retooling of Canadian Plants with GX

M

2™
Jun 2004 - Reorganization of Enersul into Business Units (Technologies & Operations)
Oct 2003 - Enersul Limited Partnership awarded largest valued contract project for AGP in Astrakhan, Russia. Valued at $47.6 million Cdn.
Jul 2000 - GX

M

2™ Introduction - Enersul Technologies commissions the first small scale GX

M

2™ Granulation Process for SASOL in South Africa.
April 1998 - Launch of Enersul - Procor Sulphur Services Inc. changes name to Enersul and reorganizes into three separate areas of business - Enersul Technologies, Enersul Operations and Tiger L.P.
1980 -1994 - Growth of Technology Sales Business - Sale of forming plants to customers throughout the world.
1979 - GX™ Development - The first two GX™ Granulation Process plants are built in Canada.
1972 - V&E Purchased - Procor Limited purchases Vennard & Ellithorpe and its subsidiaries.
1970 - First Slating Plant - The first slating plant begins operations at Shell's Waterton, Alberta facility.
1969 - Slating Developed - Sulphur slating process is patented.
1952 - 1st Operating Contract - First handling contract secured for movement of crushed bulk sulphur from Shell's Jumping Pound, Alberta gas plant.